W.A. "Monty" and W.A. "Tex" Moncrief and the Moncrief family have been longtime supporters of academic medicine and have helped enable the translation of research and well-trained physicians into excellent patient care, especially in cancer treatment, in both Dallas and Fort Worth. The Moncrief Cancer Institute and Medical Center are testaments to the family's commitment to support the medical needs of North Texas residents.
On June 1, 2017, UT Southwestern dedicated its new Monty and Tex Moncrief Medical Center at Fort Worth, providing local access in 16 areas of specialty care in the heart of Fort Worth's Medical District. The new three-story, 110,000-square-foot outpatient facility complements UT Southwestern's existing presence at the neighboring Moncrief Cancer Institute.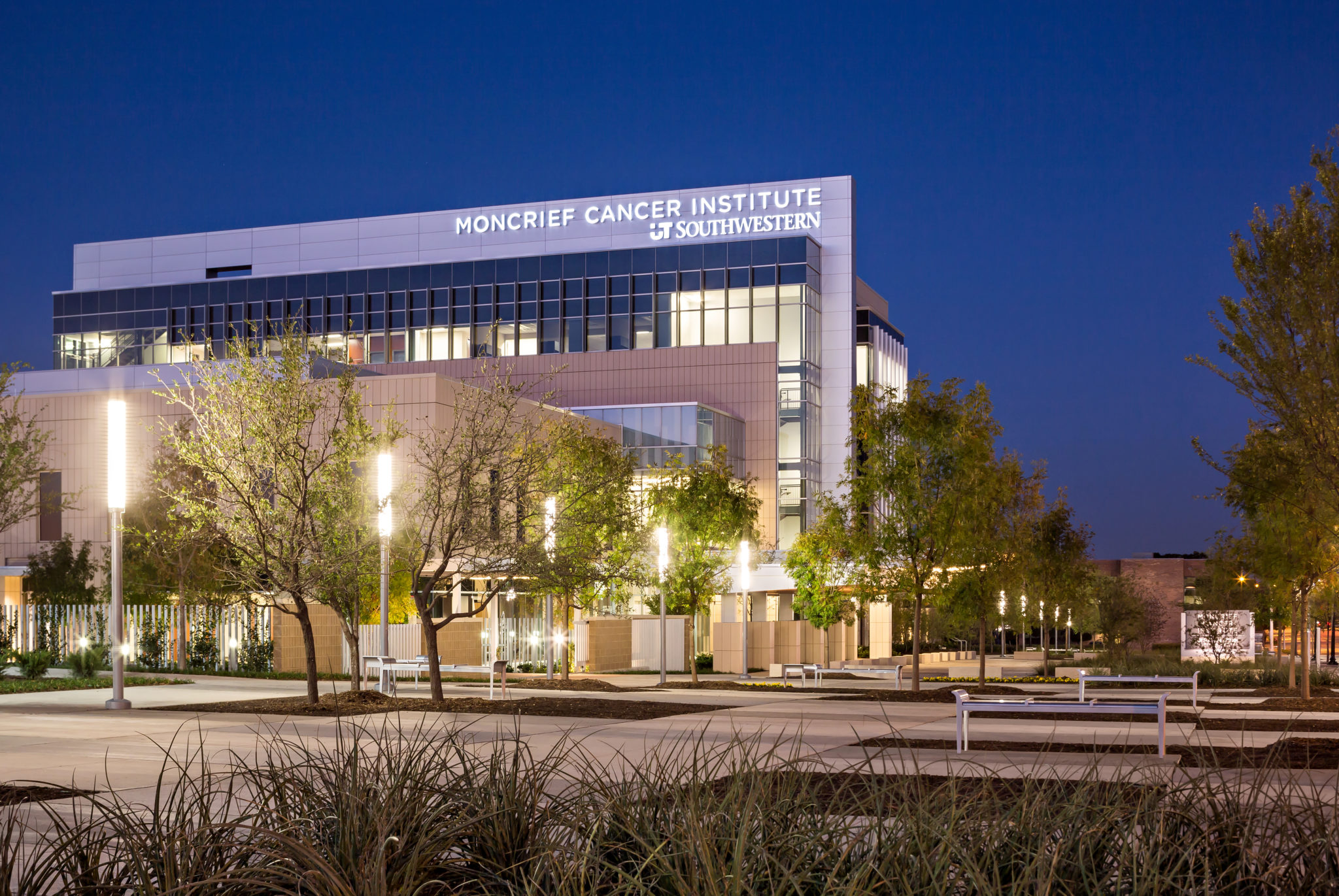 "Mr. Moncrief's $25 million commitment was instrumental in the development of this facility, and is an extraordinary fulfillment of the promise he made to his father to help take care of the medical needs of the residents of Fort Worth and North Texas," Dr. Daniel K. Podolsky, President of UT Southwestern said.
Moncrief Cancer Institute was started by W. A. Moncrief in 1966 when his son, W. A. "Tex" Moncrief Jr., lost his 8-year-old daughter to leukemia. The institute's mission is to make patient treatment, clinical trials, and a variety of cancer-related research more accessible to Fort Worth-area citizens.
My family has been touched by cancer and we therefore take the fight against cancer very personally and very seriously. We want to defeat this horrible disease while in the meantime ensuring our community has every resource necessary to offer the best cancer care and treatment for our fellow citizens.
Tex Moncrief
The Moncrief family has also contributed nearly $14 million from the William A. and Elizabeth B. Moncrief Foundation and from Tex Moncrief in direct support of UT Southwestern programs and facilities on its Dallas campus.
"My dad would be pleased that the Moncrief Radiation Center that he created in Fort Worth years ago has now evolved into UT Southwestern's plan for a major clinic in Fort Worth to help take care of the medical needs of the citizens of Fort Worth and North Texas," said Tex Moncrief. "UT Southwestern is known worldwide as a premier academic medical center that is fundamentally changing medicine through excellent clinical care, groundbreaking research, and the outstanding education it provides the next generation of physicians and caregivers."
To learn more, please click here.